Intrigued to learn more, Sustainable Impact sat down with Mike Horne, CEO at Fullers360, to learn more about this new vessel – only to discover this partnership is just the tip of a significant piece of work that Fullers360 has underway to develop a network of sustainable zero emission vessels.
While it may seem innovative to be bringing a foiling electric vessel into commercial service in the Hauraki Gulf, the question that occupies the minds of Mike Horne and the Fullers360 team is a much broader, and
more ambitious, one.
"While you might think our main focus is on vessels," says Horne, "it is in fact infrastructure that we must prioritise. As a fast ferry business, the question we ask is 'what does it take to build and run an integrated and sustainable fast ferry network?'
"We have been working on this for about four years now. We have developed a deep understanding of what it is that we require, as opposed to what's available, looking hard in the R&D space around alternatives to diesel. When we started looking at zero-emission vessels, we needed to understand what the infrastructure needs to be to support them. And that's become as important, if not more, than the actual vessels themselves."
Foiling is the future
Before delving into the future of propulsion technology and the networks needed to support it, Horne says that everything Fullers360 is bringing through in vessel design is 'light years ahead of traditional network vessels that are running at the moment, in every aspect'.
"We are asking 'what does each design do for safety? What does it do for reliability? What does that do for emissions? What does that do for a whole range of facts? Can these be built at scale and where? Here in NZ?
Zero-emission foiling vessels offer benefits not only to the environment but to service reliability and customer experience, he says.
"If you look at the Gulf Harbour service for example, the trip currently takes about 60 minutes, and the service is often affected by weather. With foiling vessels we're able to reduce that time to 40 minutes and operate in different sea states than traditional boats. Around 30% of Gulf Harbour services are cancelled because of the sea state; it's a tough piece of water for a traditional vessel. However, a foiling vessel is able to sit up above the waves which gives a much more stable platform in a wider range of conditions. Foiling enables us to extend the operating window for us and do so more safely. By adopting this type of technology we're able to improve reliability in delivery of our services and the customer experience gets better at every level."
What are the alternatives to diesel?
"A big chunk of what we're doing has been around battery electric and grid electricity," says Horne.
"Electric works incredibly well on vessels with the right loads throughout the inner harbour, and across some of the mid harbour – and it is the cheapest way to do it within available grid electricity at two or three megawatt charges."
To this end, Horne says considerable work has been undertaken with Government, local government and a number of other stakeholders around what's required to build the supporting network to enable an initial fleet of at least seven electric vessels to be operating within the network by 2026.
"We can't think about the project without considering upstream, downstream, and across the network. The difficult part is the electrical infrastructure isn't in place, which is what we're working through currently. Another consideration is new Maritime New Zealand regulations which need to be put in place for a zero-emissions fleet."
Horne then adds that if you need a vessel to operate on a timetable beyond the midharbour – as far as Gulf Harbour, Waiheke or the Coromandel for example – 100% battery electric vessels won't be sufficient. Why?
"Because if it's a commuter operation, you need a separate charge every time for half an hour at the end of each leg. All of a sudden, your whole network falls out."
Hydrogen-powered vessels for these longer runs are therefore also a central part of the equation, he says.
"We have spent a lot of time looking at hydrogen propulsion. Hydrogen allows you to run 100% emission-free over greater distances. We are looking at a 100-seat foiling vessel, with the possibility for 400-plus-seat foiling vessels to go to places like Waiheke. Hydrogen is fairly new to the marine landscape, there are only two hydrogen boats in operation in the world; one is in San Francisco which is a vessel built for tourism. It does a limited number of trips a day and requires 10 to 12 hours to refuel. While that's fine for a tourist boat, if you think about a network of vessels working commuter services, having to go backwards and forwards, it doesn't work – we have to get the refueling time down from 12 hours to 20 minutes. There are some outstanding companies in New Zealand who are already addressing this challenge. Give it another couple of years, and you'll see hydrogen being used across the marine industry.
Refueling is the key
"Investment in hydrogen network assets is a priority," he says. "And this challenge has three parts. Unfortunately, hydrogen doesn't have a supply network at the moment. There is one hydrogen bus operating on the Auckland Transport network, but it's one bus, it's not a network, and it relies on hydrogen gas.
"The second challenge involves getting the hydrogen from where it is made to the ferry terminal, a heavy trucking transport activity. You've essentially got a 50km radius in which it is sensible to truck the gaseous hydrogen to where it needs to be installed. And then, thirdly, we are working on the refueling timeframe for maritime fast ferries. So that's why we're still open to liquid hydrogen, but then you have an increased weight challenge. There are a lot of people around the world working on this. But we know it's something big to crack in the next couple of years within New Zealand.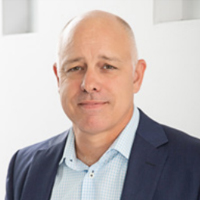 We can't just think about the project without thinking upstream, downstream and the network.Mike Horne Fullers 360, CEO
Realistically gas or liquid is the right option for fast ferry application that is available immediately as the most suitable propulsion solution.
"Luckily, we have all the digital IP to build understanding about energy usage across the network. That allows us with 100% confidence to say, 'this is how long that route or those vessels will run under these conditions with this fueling proposition'. I can confidently say if we had one vessel running across a whole network all day it will use hundreds of kilograms of hydrogen. If you then multiply by 30 vessels for a full network, that is quite material.
"If you're designing a network for the next 20 years, you need to know what the electric grid energy your megawatt charges enable. And there are limited places where we can put hydrogen electrolysers to enable hydrogen production on site, so we are looking at the upstream and downstream networks."
More boats are planned – many more boats
Looking ahead Horne say the goal for next 10 years is the establishment of a completely decarbonised network designed for and by the Fullers360 team.
"We're two thirds of the way there. We have cracked the vessel side of things and now we are focusing on infrastructure. The Seachange F8 is being built now and there are three more vessels under consideration that will be produced once we move through final procurement.
"Fullers360 is unique in the sense that we're building the vessels for us to use as an operator. We're building a lot of in-house IP around energy usage, demand requirements and network requirements – with more than 40 years of operator experience we have the advantage of knowing what works and what doesn't operationally.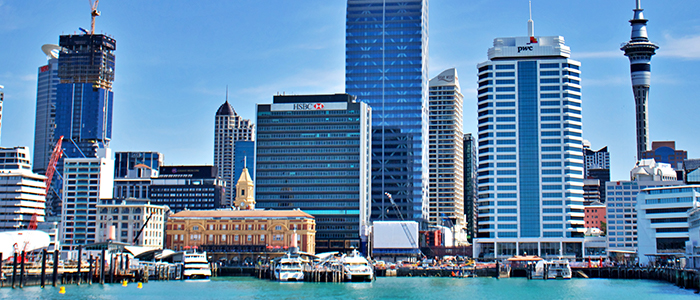 "For us, the primary focus here is to design the boats in New Zealand and retain that IP in the country. We are building brand new world-first IP here in New Zealand and it is important to retain it here not sell it overseas. Licensing IP needs to be thought about from government, local government, commercial aspects – that is, how we retain it within New Zealand and not give it away. This work will enhance the boat-building industry for the next 30 years, creating a $1 to $2 billion industry for New Zealand. Additionally, all training, knowledge, engineering and design should be available – for a fee. Soon New Zealand will be at the center of a one maritime standard perspective."
We're building a lot of in-house IP around energy usage, demand requirements and network requirements.Mike Horne Fullers 360, CEO
This, says Horne, is due to the need to giftwrap the business case for public funding, which is the thing that ties everything together.
"It takes companies like ours to drive the innovation forward. By the time the Government or local government get to it, they want a bulletproof trial completed. Everything must work, to prove value for money to taxpayers and ratepayers, and to gain government funding. What we are doing is progressing ahead with this zero-emission technology and pitching to government what it would look like on a national basis – and then interest comes into us from overseas. There is so much focus on New Zealand it is amazing."